Note: Due to the nature of the content, we are only able to share a fraction of the content and service we deliver.
E-commerce brand development
Baldinini Watches

Sitchio Digital developed a 360° digital project to launch Baldinini Watches online. We built and we are currently managing the ecommerce website. In addition, we are taking care of their digital marketing campaigns (PPC, PR, Social media) as well as all the media content production.

The latest development for the brand was to create a B2B platform to allow distributors and vendors to place new orders online and receive goods in less than 5 days.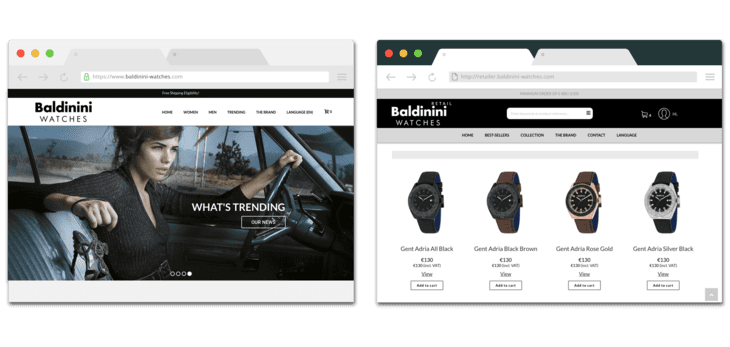 Video/Image Content
Still images/videos for Social media

Sitchio Digital create social media for luxury brands such as Franck Muller and Just Cavalli.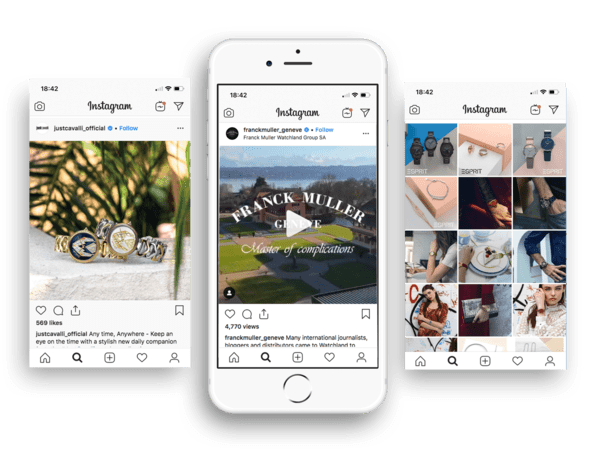 Drone aerial footage

Sitchio Digital create video content for companies.
To be watched in Full Screen and 4K.
Corporate Website Development
CPL Design

Sitchio Digital took care of the entire web design and back-end structure of CPL Design website. This interactive website is one of the many corporates websites built by Sitchio and is a powerful mean of communication for any companies to broaden their visibility.
Web Analytics
E-commerce performance reporting

Sitchio Digital implements different tracking to analyse key metrics and user experience and advice website's owner the recommendations for further improvement.