Sitchio Digital manages and handles digital activities from
Social media communication to e-commerce activities
of leading brands in the field of fashion-luxury, affordable trend-lifestyle and sports-lifestyle. We aim to improve their online presence and satisfy the current consumer demand that tends to rely more and more on new technologies. 

Sitchio is a privately held platform for marketing and sales development covering luxury and fashion consumer goods. This new entity was founded in 2017 by three experts in digital and luxury industries.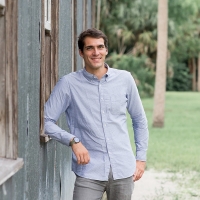 Message from the founder
Valentin Guidi
I now run this company since 2016 with two partners who carry extensive expertise in the luxury industry. Having gained considerable knowledge in the digital world over the past years, Sitchio is the perfect opportunity to combine two of my passions: watchmaking and new digital technologies. The main goal of this entity is to expand the reach of brands by breaking current barriers that stop them from accessing key markets that have traditionally been out of reach.

As you learn more about what we do, feel free to contact us if you have any questions, or need more information about our services. Thank you for your interest in Sitchio.